Improving Young Lives Through Running
We are not solely a shoe charity. The shoes Give Running donates to disadvantaged youth are a means rather than an end toward living our motto: "Give opportunity. Give joy. Give Running." In impactful and responsible ways, our youth running programs further this commitment to promoting the improved health, new friendships, confidence, and life lessons that running fosters.
Pyramid Running Camps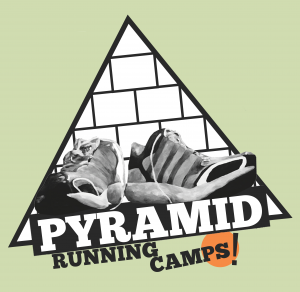 Give Running has combined physical fitness, personal development, and service learning into intensive single-day as well as extended month-long Pyramid Running Camps emphasizing the broader application of lessons and skills learned through sports.
In addition to teaching youth about well-balanced training, nutrition, and injury prevention, we also work on goal-setting, teamwork, leadership, and achieving success by giving one's personal best.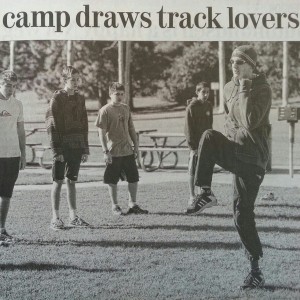 Indeed, the name "Pyramid Running" underscores the fact that Coach John Wooden's Pyramid of Success and other teachings are at the heart of our curriculum, as well as that our camps focus on using the character traits running fosters to create a foundation from which to build upward towards success in all aspects of life.
Ghanaian national youth coach Eric Ofori has praised our camps, noting that the students "are now trying to apply what they have learned from the lectures… because you need to have team-building, respect… and at the end of the day we see how successful they become when it all works together."
Run For Good Races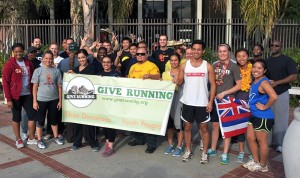 Run For Good fundraiser races can many forms: 4 x 400 meter costume relay races; team challenge runs with entertaining obstacles along the course; neighborhood 5Ks; and any event you dream up that brings people together for activities promoting teamwork, fitness, and fun!
Step out of your comfort zone — while balancing on a teeter beam or wearing a wacky outfit — and venture further toward your goals.
Mentoring Milage Program
More information and impact coming soon! Thank you for your patience as we progress towards piloting this initiative.