"Never doubt that a small group of thoughtful, committed citizens can change the world. Indeed, it is the only thing that ever has." — Margaret Mead
Founder & President | Social Entrepreneur | Runner | Artist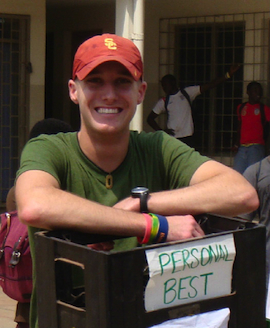 Greg Woodburn is passionate about making each day a masterpiece.
He has worked with the Clinton Global Initiative, Right To Play, KaBOOM!, and other organizations dedicated to social impact through education, sports, community development, service learning, and strategic partnerships.
Greg earned his MBA with honors from the USC Marshall School of Business while working as a graduate assistant with USC Athletics.
He also graduated summa cum laude from the University of Southern California with a BA in History and double minor in Entrepreneurship and Painting, among other honors including the highest student-athlete GPA. As a four-year distance runner, team captain, and former assistant coach for the USC Men's Track and Field Team, he knows the opportunities and joy fostered by running.
His leadership of Give Running has been featured in People Magazine, Reader's Digest, O. The Oprah Magazine, HLN, and FOX; as well as recognized with several prestigious honors including the Pac-12 Leadership Award, Congressional Award Gold Medal, Jefferson Award for Public Service, and as a Rhodes Scholar Finalist. He is a regular contributor to The Huffington Post Impact Blog.
Director of Innovation | Finance Professional | Humanitarian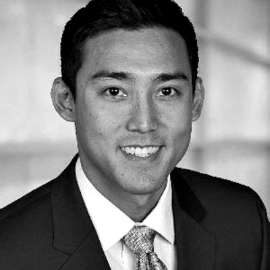 Allen Li is an Associate at Oaktree Capital Management in Los Angeles. Prior to this role, he worked as an Analyst at Goldman Sachs in New York City for two years.
He previously graduated summa cum laude from the University of Southern California with a BS in Finance and minor in Pre-Medicine.
Allen is leading our Soleful Schools initiative. He is passionate about serving others through sustainable business models that build on the strengths of diverse stakeholders.
Vice President | Author | Entrepreneur | Educator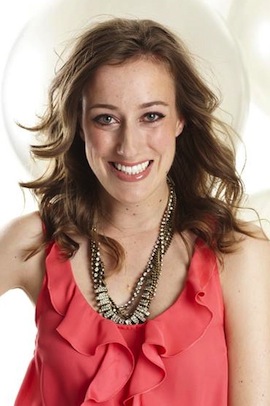 Dallas Woodburn is a 2013-2014 Steinbeck Fellow in Creative Writing through San Jose State University and the National Steinbeck Center. She is the Founder of Write On! For Literacy and Write On! Books, which empower youth to discover confidence, joy, a means of self-expression, and connection with others through reading and writing.
Write On! For Literacy has distributed more than 12,000 new books to schools, libraries, and other charities nationally; Write On! Books has published two Dancing With The Pen book collections featuring the work of young writers from across the globe.
Dallas received the National "Best of You" Award from Glamour Magazine and Sally Hansen for her leadership and service endeavors. She has also been honored as a Liberty Mutual Responsible Scholar, Jim Murray Memorial Foundation Scholar, and was a finalist for both the Marshall and Mitchell Fellowships.
An author and playwright, Dallas has written two short story collections and numerous articles in publications including Family Circle, Writer's Digest, The Los Angeles Times, and more than a dozen Chicken Soup for the Soul books.
She received her MFA in Fiction at Purdue University and graduated summa cum laud from the University of Southern California with a BA in Creative Writing and minor in Entrepreneurship.
The "Saint in the Paint" | Olympic Gold Medalist | Philanthropist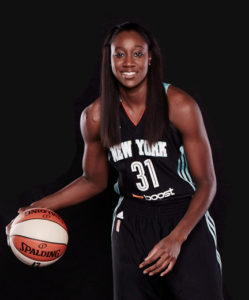 New York Liberty starting center Tina Charles has earned the WNBA's highest honors for achievement both on and off the court as the WNBA Most Valuable Player and the Dawn Staley Community Leadership Award recipient. She won Olympic Gold in London and Rio as a member of the USA Basketball Women's National Team. Tina was the first overall draft pick and unanimous selection for WNBA Rookie of the Year in 2010, and has been named the USA Basketball Player of the Year.
Beyond her work with Give Running since 2010, Tina is an inspirational humanitarian championing causes for youth locally and globally. For instance, she founded the Hopey's Heart Foundation in honor of her late aunt Maureen "Hopey" Vaz to provide schools, community centers, and recreational centers with life-saving Automated External Defibrillators (AEDs) and training in order to prevent sudden cardiac arrest from claiming the lives of student-athletes. She donates one AED for every double-double she earns during WNBA regular seasons.
Tina also donated $32,000 to build a school in the rural village of Ganale in Mali, West Africa that serves more than 150 children during the day and offers adult literacy classes in the evenings; as well as provided 5,000 pairs of new Nike athletic shoes to students attending St. Jago High School in Jamaica.
Tina graduated from the University of Connecticut with a BA in Psychology and minor in Criminal Justice, leading the Huskies to NCAA titles her junior and senior seasons.
Running Icon | Olympic Bronze Medalist | American Record Holder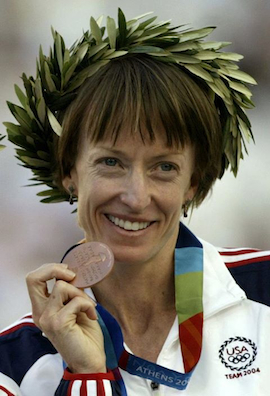 "Greg has inspired me as a professional athlete. What started with helping him and Give Running rewarded me with an enormous sense of pride for also making a difference."
Deena Kastor, the 2004 Olympic Bronze Medalist and American record holder in the Marathon, epitomizes success in life as well as running. Indeed, while a fierce competitor, she is known for always generously making time to sign autographs, give interviews, and provide encouragement to aspiring runners.
Since 2007, Deena and her husband Andrew — and more recently their daughter Piper — have been exemplary Give Running ambassadors.
Among countless other activities, they regularly arrange for the Mammoth Springs running community to donate hundreds of pairs of shoes in like-new condition.