Give Running brings together and builds up young people through running and service to promote character traits and skills for success in life.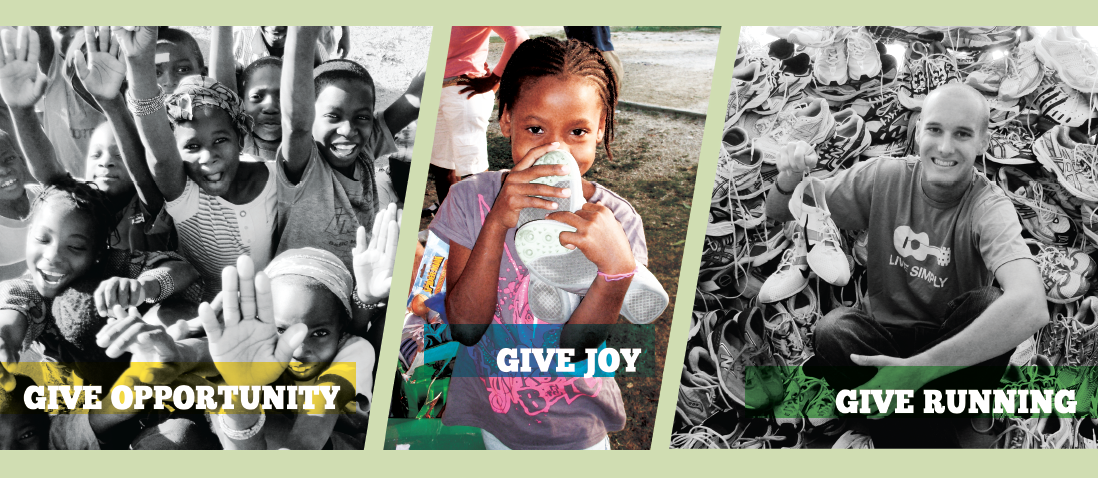 We share our love for running and the blessings running fosters — including improved health, education, self-confidence, and new friendships — by organizing grassroots shoe donation campaigns.
Specifically, we provide our volunteers with the resources and guidance to successfully collect, clean, and donate new and used running and athletic shoes to NGOs serving disadvantaged youth in developing countries and local communities.
Give Running also conducts sports and service-learning programs for both shoe recipients and contributors where we focus on teamwork, leadership, fitness, and personal best effort.
Together, we can empower kids near and far by giving them a chance to lace 'em up, take a step forward — and never stop running!