We practice the same teamwork we teach by collaborating with other organizations to create greater shared impact.
Giving Kids Sports, Globally.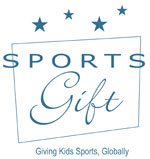 Sports Gift is a non-profit organization that collects, refurbishes, and then distributes new and gently used sports equipment to underprivileged children throughout the world.
While Sports Gift partners with many clubs and organizations, it specifically aims work closely with schools and youth leagues to offer community service programs to America's youth and promote the joy found in helping others.
Since it was founded in 2002, Sports Gift has distributed thousands of sports equipment items to underprivileged youth in the United States, Mexico, Central America, Africa, Indonesia, and the Middle East.
New Balance Camarillo
Made to move.
The New Balance Factory Store at the Camarillo Premium Outlets generously donates top-notch running and athletic shoes to Give Running, living up to its promise to move communities forward.

10×10 is a feature film, Girl Rising, and a social action campaign. It was created by an award-winning team of former ABC News journalists in association with The Documentary Group and Vulcan Productions. 10×10 utilizes storytelling and leverages strategic partnerships to deliver a single message: educating girls in developing nations will change the world.
Eco-intelligent performance wear for the outdoor athlete.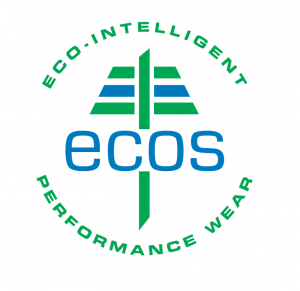 ECOS makes great looking, eco-friendly performance wear for runners and cyclists. Their product line features jerseys that are made with recycled polyester fabric and that, uniquely, can be recycled into new polyester fabric when the jerseys are no longer wearable, which keeps them out of landfills and incinerators.
Give a better world.
Give Running is proud to partner with TisBest, the leader in charity gift cards, to provide a unique opportunity to make a difference through adding a new dimension to gift-giving!
If you go through our dedicated link, http://tiny.cc/giverunning, TisBest will donate an extra $2 to Give Running for each gift card purchased. Moreover, this referral link will let your gift card recipients know that you recommend Give Running's mission and work. Even if the recipients select a pet-focused charity or an environmental group, Give Running still benefits from your thoughtful gift! (If you forget to go through our dedicated link, you can enter our Partner Code, "running," before check-out to still support us.)
What could be better? Help your friends and loved ones experience the joy of giving while helping us better serve disadvantaged youth around the world! One card, one shoe, and one life at a time, let's give the gift of giving — and Give opportunity. Give joy. Give Running.
Not just another clueless tourist.
Imagine having a friend in every city around the world. Triptrotting makes it possible with their online community of world travelers and local hosts who are matched based on compatibility. Travel to new destinations and get an out-of-the-box experience by meeting locals or expand your network globally by hosting world travelers.
Give Running is excited to be one of Triptrotting's select charities! When Triptrotting travelers pay their hosts, each host can choose to keep the money for hosting or donate it effortlessly to one of Triptrotting's supported charities, such as Give Running.
Made for Driven Soles.
DeFeet was founded in 1992 as a company dedicated to craftsmanship. More specifically, DeFeet strives to create the best performing and longest lasting athletic socks. Today, DeFeet has a state-of-the-art factory in the foothills of North Carolina's Blue Ridge Mountains, where it proudly produces socks and athletic accessories for everyone, from world-class cyclists to recreational runners.
In addition to being good for your feet, DeFeet socks are also good for the earth. Indeed, DeFeet is known for its sustainable products and for promoting environmentally sound practices through the DeFeet "Decrease your footprint" initiative.
DeFeet has partnered with Give Running in designing and producing socks; what is more, DeFeet has generously donated socks to us so that we can give out a pair of socks with each pair of shoes we donate. We look forward to continuing our partnership with DeFeet and working to further share with those "driven soles" and souls in need worldwide.
Growth Through Service.
Los Angeles Community Impact (LACI) is a University of Southern California student organization that strengthens non-profits and small businesses in the Los Angeles area by addressing their business-related challenges. Grounded on a powerful service-learning concept, LACI both improves the Los Angeles community through consulting and fosters the personal and professional growth of the next generation of business leaders.
LACI has helped Give Running better fulfill our mission by improving our internal structure and communications to more clearly express who we are; more efficiently grow the Give Running family; and more fully measure our impact and sustainability.
Ocio, salud y deporte.

Enphorma is a Spanish company that specializes in promoting Sports events, mainly triathlons. Enphorma commits itself to an annual athletic shoe collection campaign to benefit our cause.